Category
Description
Big EZ Hot Tub

The all new BIG EZ is Dream Maker's 5-6 person spa with the patented "Comfort Back Water Stream" contours and "Smart Flow" auto adjusting stainless steel jets for a truly unique pressure controlled massage. With unibody construction that is virtually indestructible, this energy efficient model features a "Super Seal" cover design, "Digital Controls", "Convex2" filtration system that includes our patented "Niagara Waterfall" with LED lighting and an "Easy Clean" cartridge. You gain all the benefits of a luxury spa at a fraction of the price. Easy to install, lightweight, plug and play design makes the BIG EZ perfect for family and entertaining.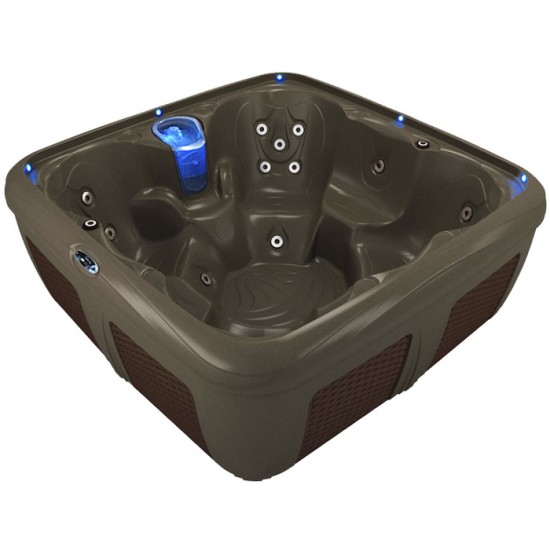 Big EZ Specifications

Seating: 5 - 6 person

Dimensions:
81.5" x 81.5" x 32"*
Volume: 247 Gallons

Dry Weight: 320 lbs.
Jets: 23 - Smart Flow

Electrical: 120v 15amp / 240v 30amp
Heating: Heat Stick / 1kw / 4kw

Controls: Digital Balboa
Pump: 2 BHP

Water Feature: Niagara Waterfall with LED Lighting
Filtration: Convex² with Easy Clean cartridge

Insulation: Roxul Green Guard

Video
Downloads