Categories
Infinity Above Ground Pool
Product Description
Infinity 52" Aboveground Pool


In addition to its undeniably stylish look, the Infinity aboveground pool is designed to stand the test of time. The entire steel structure is coated with a combination of protective finishes, ensuring maximum resistance to corrosion and providing optimum durability. All pool come equipped with the standard accessories with the option to upgrade or purchase any of the optional accessories.
• 7-inch wide top ledge
• 5 1/2-inch wide uprights
• Classic design reminiscent of Greek and Roman architecture.
• Top and Bottom wall channels made of steel
• Ledge covers designed to compliment the bottom plate.
• Pre-drilled parts to make screw installation easy
• Screws lock in place to maintain structural integrity
• Buttress-free ovals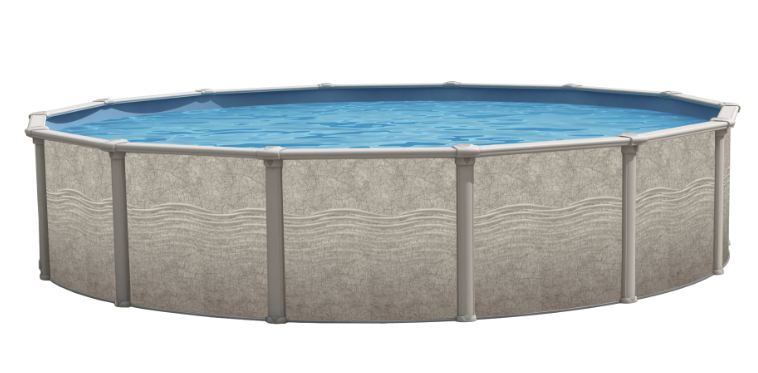 AIRMILES are NOW Available on All Aboveground Pools

25% non-refundable deposit required to order. All prices are subject to HST. All pools require a permit which is customer's responsibility. Prices are subject to change without notice.
This pool is not warrantied for salt use. Aqua Blue does not offer installation services.
Many upgrades and promotions are available with the purchase of an aboveground pool, call store for details.
Downloads

Infinity Round Installation Manual
- (Abode Acrobat; 11MB)

Infinity Oval Installation Manual
- (Abode Acrobat; 15MB)